Vice President, Finance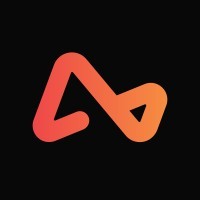 Airwallex
Software Engineering, Accounting & Finance
Singapore
Posted on Tuesday, August 30, 2022
Airwallex is the leading financial technology platform for modern businesses growing beyond borders. With one of the world's most powerful payments and banking infrastructure, our technology empowers businesses of all sizes to accept payments, move money globally, and simplify their financial operations, all in one single platform.
Established in 2015, our purpose is to connect entrepreneurs, business builders, makers and creators with opportunities in every corner of the world. Today, Airwallex has a global footprint across Asia-Pacific, Europe, and North America.
We are looking for a highly experienced and analytical finance executive to lead the full-scope of Airwallex's Group Finance and Accounting function. Reporting directly to the CEO, this role will be the primary financial adviser to the global leadership team, helping to optimize regional revenue and resource allocation decisions, while also ensuring Airwallex operates efficiently and in compliance with all applicable regulatory frameworks and licensing requirements. This role will also support global closing, reporting, compliance and decision making processes. To achieve all of this, the successful candidate will cultivate and lead a high performing team (Controllership & Reporting, Treasury, FP&A, and Global Tax) that strives for global excellence achieved through continuous process improvement and learning.
Responsibilities
Work closely with the executive team to support strategy development and help enable its execution, playing a role in prioritizing and ensuring the company strategy can be funded. Develop a strong understanding of Airwallex's business model and industry to use this knowledge to provide an independent perspective and to constructively challenge the commercial and operations teams, ensuring that business decisions are grounded in solid financial criteria.
Lead the company toward IPO readiness and as a public company, including assessing current position, gathering data on gaps to IPO readiness, ensuring alignment of all stakeholders, ensuring policies, and systems and processes are brought to the level required as a public company on a globally-recognised stock exchange.
Lead full-cycle development and management of the Airwallex Group annual budget to support Airwallex's operating needs in service to clearly defined operating plans and goals.
Oversee end-to-end monthly and year-end close, reporting and external audit procedures, including execution of precise and efficient closing procedures, preparation of close reporting that provides deep insight into variance drivers, and partnering with external audit partners; all in compliance with applicable regulatory frameworks, accounting requirements and internal policies.
Lead structured planning and forecasting exercises including monthly and long-range forecasting to ensure that we accurately understand revenue trends, how resources are being deployed, and how the business is tracking relative to plans and goals.
Ensure the company capital requirements are clearly understood through cash runway planning and optimisation, optimisation of company capital structure, and identify and communicate need to raise capitalLead group FP&A work, partnering closely with key stakeholders across the business to support optimal decision making and drive operational performance and efficiency.
Drive a continuous process improvement program that leverages new tools, automation and best practices to improve the efficiency, velocity, accuracy and insightfulness of the team's work.
Execute and implement controls and policies to ensure adequate assessment and mitigation of risk, including credit, FX and liquidity risk, as well as compliance with applicable regulatory or other legal requirements.
Cultivate and lead a high performing team that produces rich insights, plans, and forecasts with a high degree of clarity and accuracy.
15+ years of experience across Accounting, FP&A, Commercial Finance, Analytics. Tech industry experience is preferred. Audit, Investment Banking or Consulting experience is a plus.
Exceptional analytical, problem solving and communication skills with extensive experience advising senior leaders.
Global experience working in multiple global jurisdictions
Professional accounting qualification (CA / CPA).
Advanced understanding of IFRS and closing/reporting processes. Understanding of US GAAP and Sarbanes Oxley requirements is preferred.
Experience taking a private company public on a globally-recognised stock exchange is a plus.
Strong experience leading and developing high performing teams. Experience working cross-functionally across a global organization is ideal.
Advanced Excel skills. Experience with Oracle/Hyperion is preferred.
At Airwallex you'll have the ability to make an impact in a rapidly growing, global fintech. We want you to share in our success, which is why you'll be offered a competitive salary plus valuable equity within Airwallex. We also like to ensure we create the best environment for our people by providing a collaborative open office space with a fully stocked kitchen. We organise regular team building events and we give our people the freedom to be creative.
Airwallex is proud to be an equal opportunity employer. We value diversity and anyone seeking employment at Airwallex is considered based on merit, qualifications, competence and talent. We don't regard colour, religion, race, national origin, sexual orientation, ancestry, citizenship, sex, marital or family status, disability, gender, or any other legally protected status. If you have a disability or special need that requires accommodation, please let us know.
Airwallex does not accept unsolicited resumes from search firms/recruiters. Airwallex will not pay any fees to search firms/recruiters if a candidate is submitted by a search firm/recruiter unless an agreement has been entered into with respect to specific open position(s). Search firms/recruiters submitting resumes to Airwallex on an unsolicited basis shall be deemed to accept this condition, regardless of any other provision to the contrary.