Senior Account Manager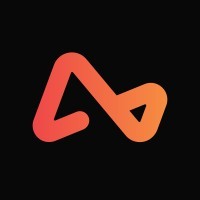 Airwallex
Sales & Business Development
New South Wales, Australia
Posted on Friday, March 31, 2023
Airwallex is the leading financial technology platform for modern businesses growing beyond borders. With one of the world's most powerful payments and banking infrastructure, our technology empowers businesses of all sizes to accept payments, move money globally, and simplify their financial operations, all in one single platform.
Established in 2015 in Melbourne, our purpose is to connect entrepreneurs, business builders, makers and creators with opportunities in every corner of the world. Today, Airwallex has a global footprint across Asia-Pacific, Europe, and North America.
The Senior Account Manager role is a key sales role at Airwallex as we continue to rapidly grow in Australia. This role will work within our SME team on our most exciting & largest mid-market clients through post-go-live phases.
You will work cross functionally, engaging with many teams across the Airwallex family including sales, product, engineering, marketing, finance and strategy.
This role will predominantly focus on upselling, cross-selling & building multi-stakeholder relationships with our key clients. This role will also be a player/coach on the team, mentoring five other account managers, helping to create best practices and rolling out these strategies to other teams. This role is ideal for an individual who is wanting to take the next step in towards sales management.
We are looking for a technology-minded, Fintech enthusiast who is driven by learning the ins and outs of our platform so that you are equipped with the knowledge to solve complex problems. This will allow you to work with customers to understand their needs and how Airwallex can further add value to their business.
Responsibilities:
Build deep relationships with our top enterprise customers to best understand their needs & provide value based solutions utilising our range of products and services
Achieve revenue targets by focusing on input metrics to deliver the relevant outputs. We have a framework that works but we also want this individual to bring themself to the role & drive success how it best works for them
Forecast & build out a pipeline within Salesforce to accurately track numbers for the business to understand how/when/what success you're driving
Through your experience & knowledge within sales, you will assist in leading your peers and elevating the commercial group's skillset
Build relationships with internal stakeholders to share insights from customers & help build out the roadmap of products from this
What you will bring:
You have experience - at least 5+ years of B2B experience managing and growing technology/Fintech relationships with enterprise accounts. Bonus points if you have managed a team before.
You have experience with enterprise accounts - worked previously with complex sales, feeling comfortable selling to C-level executives
You are a relationship builder - you build meaningful, collaborative relationships with all people that you work with, both internally and externally
You can speak to anyone – you should have exceptional communication skills and be comfortable conversing with people of all backgrounds and domains
You are a problem solver – you look for creative solutions and understand new products and ask the right questions before figuring out a solution. You can easily simplify complexity for others
You want to build something great – you should be resilient, driven, creative, patient but persistent, adaptable and work well under pressure
You are success-oriented and hold yourself accountable for delivering key outcomes, including KPIs and revenue targets
You are technically minded and have prior experience working in API B2B sales or account management for a similar organisation
When you join Airwallex, You Choose "Bigger Growth Opportunities."
In 2022 as a Global business, we achieved the following:
- Series E stage, total funding of USD $900 Million, $5.5B valuation
- Expanded into new markets
- Forged partnerships with Shopify, Hubspot, Plaid, Trip Actions/Navan, Agoda, and Qantas
- We launched our Scholarship Partnership with The University of Melbourne
- Asia FinTech Awards: Team of the Year, Fintech of the Year
- Xero Awards Australia: Financial Services App of the Year
- Top 100 Women in Fintech: #40 Lucy Liu, Co-Founder of Airwallex
- Over 37% of our Australian team were promoted last year
Life at Airwallex:
💸We commit to industry-leading salaries and rewards
💲We share our business success through every employee receiving equity
💻 Two epic working spaces in the heart of Melbourne and Sydney
🥗On-site snacks, think fully stocked fridges, beers, ice-creams
💳 Your own Airwallex Virtual Card, with $1000 per year to spend on physical, lifestyle, health, or charitable donations
🧘Access to our mental wellness platform to provide personalised, private support, including coaching and EAP sessions
🎂 Enjoy a paid day off on your birthday to celebrate YOU
👪Generous parental leave, baby bonding leave, and pregnancy loss leaves
💵Paid community and volunteer leave
💸Generous Employee Referral Program rewards for referring top talent
✈️ Explore the world - You have the opportunity to work from anywhere in the world for up to 3 months each year
🦄 Accelerate your career - We've reached consistent unicorn status and our people are a huge part of this. Airwallex is the place where you can grow to your full potential, with more than a third of our Australian team promoted last year
Airwallex is proud to be an equal opportunity employer. We value diversity and anyone seeking employment at Airwallex is considered based on merit, qualifications, competence and talent. We don't regard colour, religion, race, national origin, sexual orientation, ancestry, citizenship, sex, marital or family status, disability, gender, or any other legally protected status. If you have a disability or special need that requires accommodation, please let us know.