Senior DevOps Engineer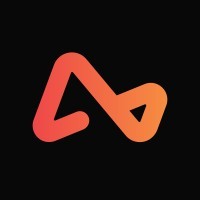 Airwallex
Software Engineering
Sydney, NSW, Australia
Posted on Friday, March 31, 2023
Airwallex is the leading financial technology platform for modern businesses growing beyond borders. With one of the world's most powerful payments and banking infrastructure, our technology empowers businesses of all sizes to accept payments, move money globally, and simplify their financial operations, all in one single platform.
Established in 2015 in Melbourne, our purpose is to connect entrepreneurs, business builders, makers and creators with opportunities in every corner of the world. Today, Airwallex has a global footprint across Asia-Pacific, Europe, and North America.
Your work
As a cloud-native DevOps, you will work within a feature team to deliver business outcomes.
Your focus will be around building a globally distributed, PCI DSS compliant platform using GCP and Aliyun, whilst guiding and upskilling internal teams using best practices for building, deployment and scaling applications in the cloud. As we are a Financial Service company, security is at the core of our practices and automation.
You will bring to the team a level of expertise in operational platform management, developing observability and detection capabilities that will decrease time to discover problems and allow our teams to increase stability and not sacrifice agility or security.
A key aspect of this position will be building consensus amongst DevOps Engineers across geographies in different feature teams about the tools and practices we use, and evolving that consensus into agreed standards.
Who you are:
You are committed – You strive to produce, exceptional, risk free, fully tested solutions in all the platforms you build.
You can think on your feet - with experience building platforms which resolve fast paced, ever changing success measures.
You are team player– you enjoy working in a collaborative, innovative and customer first driven environment
You are naturally curious– always asking why to better understand our customer needs
You are a passionate problem solver – You love digging deep and brainstorming with colleagues in order to come up with the best solution for a problem
What you'll bring:
A strong passion for automation and repeatable processes
Hands-on experience leveraging containerization including Docker, Docker Swarm, Kubernetes (GKE)
Deep exposure to at least one of the following cloud providers: AWS, GCP, Azure or Aliyun cloud
Experience working with a mainstream programming language such as Java, go, Python or Rust.
Broad experience with modern CI/CD pipelines ( Gitlab, Jenkins etc)
Demonstrates innovative methods of declaratively automating cloud-based IaaS/PaaS deployments and applications using modern and innovative GitOps and DevOps techniques and technologies.
A fervent enthusiasm for infrastructure-as-code ( we love Terraform)
A love for operational metrics including MTTD & MTTR and the capabilities and practices that allow these to be continually improved upon
Excellent understanding of OS, platform and network security practices, patterns and frameworks
Network topology and infrastructure architectures on Linux based platforms.
Observability tooling such as Splunk, NewRelic, Prometheus, Grafana
You're about building software to help operations and support teams
Experience optimizing on-call rotations and processes .
The expertise to design, analyze and troubleshoot large-scale distributed systems.
A love for debugging, optimizing code, and automating routine tasks.

We value diverse skill-sets, and don't necessarily require that you're skilled with all of the above. If you feel you don't fit all the experience/skills listed above we still encourage you to apply or get in touch.
If this sounds like something you would be keen to hear more about, hit apply.
At Airwallex you'll have the ability to make an impact in a rapidly growing, global fintech. We want you to share in our success, which is why you'll be offered a competitive salary plus valuable equity (in the form of stock options). We also like to ensure we create the best environment for our people by providing a collaborative open office space with a fully stocked kitchen. We organise regular team building events, encourage flexible/remote working and we give our people the freedom to be creative.
Life at Airwallex:
💸We commit to industry-leading salaries and rewards
💲We share our business success through every employee receiving equity
💻 Two epic working spaces in the heart of Melbourne and Sydney
🥗On-site snacks, think fully stocked fridges, beers, ice-creams
💳 Your own Airwallex Virtual Card, with $1000 per year to spend on physical, lifestyle, health, or charitable donations
🧘Access to our mental wellness platform to provide personalised, private support, including coaching and EAP sessions
🎂 Enjoy a paid day off on your birthday to celebrate YOU
👪Generous parental leave, baby bonding leave, and pregnancy loss leaves
💵Paid community and volunteer leave
💸Generous Employee Referral Program rewards for referring top talent
Airwallex is proud to be an equal opportunity employer. We value diversity and anyone seeking employment at Airwallex is considered based on merit, qualifications, competence and talent. We don't regard colour, religion, race, national origin, sexual orientation, ancestry, citizenship, sex, marital or family status, disability, gender, or any other legally protected status. If you have a disability or special need that requires accommodation, please let us know.