Director, Product Design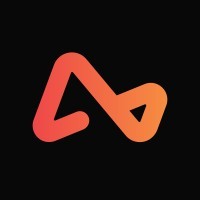 Airwallex
Product, Design
Singapore
Posted on Monday, April 17, 2023
Airwallex is the leading financial technology platform for modern businesses growing beyond borders. With one of the world's most powerful payments and banking infrastructure, our technology empowers businesses of all sizes to accept payments, move money globally, and simplify their financial operations, all in one single platform.
Established in 2015, our purpose is to connect entrepreneurs, business builders, makers and creators with opportunities in every corner of the world. Today, Airwallex has a global footprint across Asia-Pacific, Europe, and North America.
Why We Need You:
We are currently seeking a Director of Product Design to lead our Platform Design team across its multiple streams of domains at the very core of our product foundation.
In this role, you will provide design leadership, manage design project progressions and quality for the team, and work on impactful, strategic, multi-disciplinary projects while contributing your design expertise and delivering impactful results.
The Hands-on bucket (30%)
You will develop an in-depth understanding of domain knowledge across our products, and have enough expertise to link the dots, see the big picture as we develop additional multi disciplinary projects.
Designer-in-the-arena: You will be hands-on and own strategic design projects that shape key customer experiences.
Work with cross-functional teams including product managers and engineers to understand user needs and develop innovative design solutions. Translate findings into simple yet engaging user experiences across platforms.
Navigate through ambiguity: it is your responsibility to explore the conceptual, the JTBD, the competitive landscape and operate with business acumen to help achieve product market fit.
The Managerial bucket (70%)
Lead a team of product designers, providing mentorship to help them grow their skills. You will be setting clear career paths and coaching designers regularly.
Oversee the end-to-end user experience designs of your team across desktop, mobile web and app. Using your structural product knowledge, you will steer your team's designs as they storm through the product requirements.
Provide concrete, actionable feedback to your team members, helping them steer through stakeholder and projects to achieve effective progression.
Proactively establish and evolve our design system and guidelines to ensure effective support, consistency and high quality across all of our products. Promote a feedback driven design culture focused on user outcomes.
Build a robust design team and design culture within the organization by mentoring designers and promoting user-centered design thinking.
What you will bring:
8+ years of experience as a UX/Product designer, including 2+ years in a leadership role managing designers.
Experience working in a fast-paced tech start-up environment.
Strong product logic & first principle thinking.
Ability to explore and thrive in ambiguous project contexts.
Solid track record of project management and delivery.
Outcome-oriented.
Financial industry experience is a plus, but intellectual curiosity is essential.
Experience working in "complex systems" that involve multi-disciplinary, multi-threaded user journeys and intricate object relationships.A track record of recruiting and hiring a world class design team.
Strong portfolio showcasing project experience with both UI and UX design for responsive web platforms. App experiences are a plus.
Expertise with design tools like Figma with strong visual design sensibility.
Expertise with growing Design Systems with complicated, cross domain components. Analytical and user-focused, able to understand complex problems, analyze data, identify insights and turn them into simple yet impactful solutions.
Master communicator who can articulate design rationale and sell ideas to both technical and non-technical stakeholders.
Passion for mentorship and helping designers and teams achieve their full potential.
Degree in Design, HCI or related field or equivalent battle tested experience.
At Airwallex you'll have the ability to make an impact in a rapidly growing, global fintech. We want you to share in our success, which is why you'll be offered a competitive salary plus valuable equity within Airwallex. We also like to ensure we create the best environment for our people by providing a collaborative open office space with a fully stocked kitchen. We organise regular team building events and we give our people the freedom to be creative.
Airwallex is proud to be an equal opportunity employer. We value diversity and anyone seeking employment at Airwallex is considered based on merit, qualifications, competence and talent. We don't regard colour, religion, race, national origin, sexual orientation, ancestry, citizenship, sex, marital or family status, disability, gender, or any other legally protected status. If you have a disability or special need that requires accommodation, please let us know.
Airwallex does not accept unsolicited resumes from search firms/recruiters. Airwallex will not pay any fees to search firms/recruiters if a candidate is submitted by a search firm/recruiter unless an agreement has been entered into with respect to specific open position(s). Search firms/recruiters submitting resumes to Airwallex on an unsolicited basis shall be deemed to accept this condition, regardless of any other provision to the contrary.