Vice President, Engineering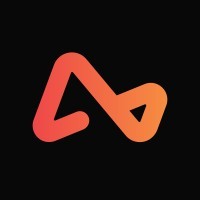 Airwallex
Administration
San Francisco, CA, USA
Posted on Monday, April 17, 2023
Airwallex is a global payments fintech company transforming the way businesses move and manage money globally. We have built a global financial infrastructure platform to help businesses transact, collect and pay across 130+ countries and 50+ currencies, without the constraints of the traditional global financial system. We've grown to 13 global locations and have raised over $900 million in funding. To support our ambitious growth plans, we're looking for smart, collaborative and passionate people who are looking to make a genuine impact.
As the Vice President of Engineering, you will manage an entire team of engineers, oversee all domains, and be responsible for the delivery and engineering quality.
While you are a technically strong engineer still passionate about Engineering, your leadership skills, product thinking, and business acumen set you apart.
You will be accountable for all engineering streamlines' overall quality and delivery. You will be the one clearing road blockers, providing context and guidance to the teams, and will know when to escalate.
This role will work with key global stakeholders, including the CTO, VP of Product, and VP of Design. You will manage all Engineers in Australia, Greater China, EMEA, and North America to define and implement the tech roadmap of Airwallex.
Responsibilities
You are an overall owner, designing, implementing, and monitoring all operations and critical performance metrics/operational efficiency for the engineering team.
You are an inspiring leader, building, developing, and managing an engineering team of 300+ engineers globally.
You are a visionary architect, working with the leads to set out our technology strategy as we scale and be able to communicate this to the rest of the organization.
You are a committed problem solver and solution practitioner – developing standards and procedures to ensure that quality standards are met and consistent.
You are a down-to-earth advocate for Engineering culture, leading by example to set a culture where the impact on the user and delivery of the product is the focus. You will ensure that as the team evolves, this culture becomes more robust, and you grow
leaders within the organization that further it.
You are a truth seeker with obsessive curiosity, asking why and suggesting new ways to make an impact.
Qualifications
You want to build a significant global business and know how critical engineers can be in the mission.
You have 15+ years working in modern engineering practices, including 5+ years leading, coaching, and mentoring a high-performing engineering organization, currently up to 300+ engineers with global operations.
You possess extensive and strong computer science fundamentals and expertise in building and designing scalable and resilient systems and making significant contributions to the broader engineering goals of the company.
You have successful experience working with stakeholders to create engineering strategies and roadmaps to deliver impacts inside and outside the company.
You are an excellent communicator, and you thoroughly understand the value of balancing product knowledge and technical skills and can coach other engineers and product managers on both.
You enjoy creating an inspiring team environment where ideas are shared and openness is valued.
Flexibility to work across global time zones is required
Previous experience in FinTech/Payment is a plus
At Airwallex you'll have the ability to make an impact in a rapidly growing, global fintech. We organize regular team building events, encourage hybrid/flexible working, and we give our people the freedom to be creative.
Airwallex is proud to be an equal opportunity employer. We value diversity and anyone seeking employment at Airwallex is considered based on merit, qualifications, competence and talent. We don't regard color, religion, race, national origin, sexual orientation, ancestry, citizenship, sex, marital or family status, disability, gender, or any other legally protected status. If you have a disability or special need that requires accommodation, please let us know.
Airwallex does not accept unsolicited resumes from search firms/recruiters.
Airwallex will not pay any fees to search firms/recruiters if a candidate is submitted by a search firm/recruiter unless an agreement has been entered into with respect to specific open position(s). Search firms/recruiters submitting resumes to Airwallex on an unsolicited basis shall be deemed to accept this condition, regardless of any other provision to the contrary.