Marketing Data Analyst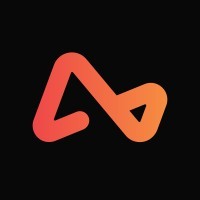 Airwallex
Marketing & Communications, IT, Data Science
Singapore
Posted on Tuesday, May 2, 2023
Airwallex is the leading financial technology platform for modern businesses growing beyond borders. With one of the world's most powerful payments and banking infrastructure, our technology empowers businesses of all sizes to accept payments, move money globally, and simplify their financial operations, all in one single platform.
Established in 2015 in Melbourne, our purpose is to connect entrepreneurs, business builders, makers and creators with opportunities in every corner of the world. Today, Airwallex has a global footprint across Asia-Pacific, Europe, and North America.
Reporting to the Global Head of Marketing Strategy & Operations, you will be responsible for providing the marketing team with actionable data and insight to drive better customer engagement, and better decision making. You will partner with the Airwallex data team to lead the development of all marketing reporting and dashboarding, and you will be responsible for all deep-dive analysis of our customer and marketing data.
You will join the Airwallex Marketing team during a critical period. Following rapid growth, we are building a team that enables both global consistency in process, tooling and methodology and local flexibility and speed in execution. This is a great opportunity to join that team and help shape the next phase of Airwallex's growth.
You Will:
Understand the overall business priorities, analyse large data sets for patterns and trends, visualise results in dashboards and presentations, including analysis in marketing MBRs/QBRs.
Support marketing stakeholders on all measurement of their campaigns, including channel- and engagement-specific reporting.
Support a culture of experimentation by developing testing programs, including scalable A/B testing methods.
Drive self-service business intelligence by empowering users to adopt existing BI tools (Looker) by improving the data landscape and educating users
Become a marketing data business partner for the Airwallex Data and RevOps teams, by being the subject-matter expert for all marketing KPIs, and helping consult on all data-related projects.
What you bring:
Bachelor's degree in a quantitative area of study including engineering, finance, science, etc.
Strong understanding of quantitative and analytics skills, with proficiency in querying languages, data schemas, and business intelligence tools (SQL, Looker, etc).
High attention to detail, and problem-solving skills
Excellent written and verbal communication skills
Strong knowledge of visualization tools such as Tableau and Power BI or other platforms
It's great if you have:
Knowledge of A/B testing and experimentation frameworks
Experience reporting and analysing digital marketing activity, especially with Google Analytics
Knowledge of a variety of machine learning techniques (clustering, decision tree learning, neural networks, etc.) and their real-world advantages/drawbacks
At Airwallex you'll have the ability to make an impact in a rapidly growing, global fintech. We want you to share in our success, which is why you'll be offered a competitive salary plus valuable equity within Airwallex. We also like to ensure we create the best environment for our people by providing a collaborative open office space with a fully stocked kitchen. We organise regular team building events and we give our people the freedom to be creative.
Airwallex is proud to be an equal opportunity employer. We value diversity and anyone seeking employment at Airwallex is considered based on merit, qualifications, competence and talent. We don't regard colour, religion, race, national origin, sexual orientation, ancestry, citizenship, sex, marital or family status, disability, gender, or any other legally protected status. If you have a disability or special need that requires accommodation, please let us know.
Airwallex does not accept unsolicited resumes from search firms/recruiters. Airwallex will not pay any fees to search firms/recruiters if a candidate is submitted by a search firm/recruiter unless an agreement has been entered into with respect to specific open position(s). Search firms/recruiters submitting resumes to Airwallex on an unsolicited basis shall be deemed to accept this condition, regardless of any other provision to the contrary.