Head of Product, Platforms (Singapore based)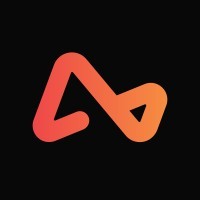 Airwallex
Product
San Francisco, CA, USA
Posted on Monday, May 22, 2023
Airwallex is a global payments fintech company transforming the way businesses move and manage money globally. We have built a global financial infrastructure platform to help businesses transact, collect and pay across 130+ countries and 50+ currencies, without the constraints of the traditional global financial system. We've grown to 13 global locations and have raised over $900 million in funding. To support our ambitious growth plans, we're looking for smart, collaborative and passionate people who are looking to make a genuine impact.
As Head of Product, Platforms, you will manage the infrastructure and define the strategic direction for our Core API and Airwallex for Platforms customers.
Core API: 1st-party customers accessing Airwallex infrastructure through APIs to streamline their financial services needs, such as accepting payments online.
Airwallex for Platforms: Sophisticated, enterprise customers incorporating Airwallex services into their own financial services proposition. These customers may leverage Airwallex's treasury, payments for platforms, and banking-as-a-service offerings to deliver completely new and novel services to their end users.
The Head of Product, Platforms role combines strategic direction with deep technical and financial understanding to support our most sophisticated and large-scale customers. The role requires deep experience in financial services including payment acceptance services, and strong technical acumen in order to work closely with the technical and leadership teams of our key platform customers.
The Head of Product, Platforms role will directly lead or work closely with a number of key product domains including Payment Acceptance, Global Treasury, Card Issuing, Developer Experience, and Scale - Airwallex's connected account and Banking-as-a-Service proposition. These domains support our globally distributed customer base with an emphasis on global connectivity to a breadth of currencies, foreign payment methods, and payout rails.
Additionally, you will work closely with key peer departments including Commercial teams, Product Risk, Strategy, and Legal, Risk, and Compliance teams.
Our goal is to create delightful, accessible, and powerful financial tooling to power the next generation of global native businesses. We're looking for an experienced Head of Product who is excited to guide a team of high-performing product leaders while remaining hands-on, close to the details, and always thinking critically to define the path forward.
Who You Are
You are open to relocating to Singapore
You are a seasoned product leader with a proven track record taking products from ideation to execution in an ambiguous environment.
You are detail-oriented, understanding the importance of well defined, intuitive and thorough user experiences through multiple user channels.
You are creative and adaptable, defining out of the box and novel solutions to broad user needs, sometimes with limited data.
You are technically minded with the ability to work with the software development team to design product solutions that will drive best-in-class digital experiences.
You are proactive, taking the initiative to partner with internal and external stakeholders to identify and deliver product solutions that increase quality, user growth, and revenue.
You are collaborative, working closely with executive management, platform product teams, engineering, design, marketing, strategy, risk, operations, and legal teams.
You are a storyteller – you excite peers and get everyone onboard with the product vision.
Skills And Experience You Will Bring:
15+ years experience in Product Management or adjacent roles (could include engineering, strategy, system architecture, etc) with an emphasis on technical and enterprise products.
6+ years experience in leadership roles
Experience in the Payments industry
Bachelor's degree with exceptional academic achievement in a STEM field
Experience with product exploration and go to market, product design, product planning and development
Experience taking a product from 0 to global scale
Experience in a hyper growth startup environment preferred
At Airwallex you'll have the ability to make an impact in a rapidly growing, global fintech. We organize regular team building events, encourage hybrid/flexible working, and we give our people the freedom to be creative.
Airwallex is proud to be an equal opportunity employer. We value diversity and anyone seeking employment at Airwallex is considered based on merit, qualifications, competence and talent. We don't regard color, religion, race, national origin, sexual orientation, ancestry, citizenship, sex, marital or family status, disability, gender, or any other legally protected status. If you have a disability or special need that requires accommodation, please let us know.
Airwallex does not accept unsolicited resumes from search firms/recruiters.
Airwallex will not pay any fees to search firms/recruiters if a candidate is submitted by a search firm/recruiter unless an agreement has been entered into with respect to specific open position(s). Search firms/recruiters submitting resumes to Airwallex on an unsolicited basis shall be deemed to accept this condition, regardless of any other provision to the contrary.