Senior Merchant Risk Operations Manager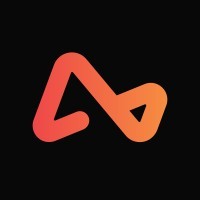 Airwallex
Operations
San Francisco, CA, USA
Posted on Tuesday, July 11, 2023
Airwallex is a global payments fintech company transforming the way businesses move and manage money globally. We have built a global financial infrastructure platform to help businesses transact, collect and pay across 130+ countries and 50+ currencies, without the constraints of the traditional global financial system. We've grown to 13 global locations and have raised over $900 million in funding. To support our ambitious growth plans, we're looking for smart, collaborative and passionate people who are looking to make a genuine impact.
The Role:
As a Senior Manager for Merchant Risk Operations, you will be responsible for protecting Airwallex from financial losses and reputational damage caused by fraudulent activities, while ensuring compliance with regulations and maintaining the trust of customers and stakeholders. You will lead a balanced approach of assessing risk and merchant experience and look after the fraud risk management / investigations across all of our product offerings, including Issuing, Online Payments, Bank Collect and Payouts etc., across the Americas.
Remote work is a possibility here, with hybrid preferred (3 working days each week from our office in San Francisco).
Responsibilities:
Fraud Prevention: Developing and implementing a comprehensive fraud prevention measures that aligns with the organization's goals and objectives.
Risk Assessment: Conducting regular fraud assessments and investigations to identify and evaluate potential fraud risks within the organization's operations and systems across our products.
Process Improvement: Continuously improving fraud risk management processes and procedures to enhance efficiency and effectiveness. This may involve building new processes to conduct ongoing monitoring, streamlining existing workflows, leveraging technology, and implementing best practices to reduce fraud risks.
Collaboration and Training: Collaborating with internal stakeholders such as legal, compliance, commercial to ensure a coordinated approach to fraud risk management.
Reporting and Analytics: Generating and presenting regular reports and metrics to US senior management to communicate the status of fraud risk management activities. Utilizing data analytics and visualization tools to identify patterns, trends, and anomalies that may indicate fraudulent activities.
Stakeholder Management: Building and maintaining strong relationships with internal and external stakeholders, such as law enforcement agencies, financial institutions, and industry associations. Collaborating with these stakeholders to exchange information, share best practices, and combat fraud effectively.
Qualifications
At least 6 years of experience in fraud / compliance risk functions
Strong analytical skills and attention to detail; Experienced with SQL;
Exceptional data gathering skills and resourcefulness;
Deep understanding of fraud risk evaluation
Experience in problem-solving, including the ability to recognize non-obvious patterns and out-of-the-box thinking;
Has strong project management skills for improving processes, policies and products;
Ability to work independently in a fast-paced and rapidly changing environment;
Excellent team player capable of learning and sharing knowledge in a team environment and able to build collaborative working relationships with risk products, compliance team and sales team;
Excellent communication skills are essential with direct communication with merchants and the ability to discuss key risk indicators on accounts and financial performance of the business with key stakeholders including owners of a business and accountants;
Confident communicator with the ability to interact at all levels, including working closely with cross functional teams
At Airwallex you'll have the ability to make an impact in a rapidly growing, global fintech. We organize regular team building events, encourage hybrid/flexible working, and we give our people the freedom to be creative.
Airwallex is proud to be an equal opportunity employer. We value diversity and anyone seeking employment at Airwallex is considered based on merit, qualifications, competence and talent. We don't regard color, religion, race, national origin, sexual orientation, ancestry, citizenship, sex, marital or family status, disability, gender, or any other legally protected status. If you have a disability or special need that requires accommodation, please let us know.
Airwallex does not accept unsolicited resumes from search firms/recruiters.
Airwallex will not pay any fees to search firms/recruiters if a candidate is submitted by a search firm/recruiter unless an agreement has been entered into with respect to specific open position(s). Search firms/recruiters submitting resumes to Airwallex on an unsolicited basis shall be deemed to accept this condition, regardless of any other provision to the contrary.