Senior Manager, Merchant Risk Operations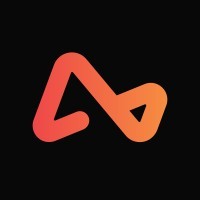 Airwallex
Operations
Melbourne VIC, Australia
Posted on Thursday, August 24, 2023
Airwallex is the leading financial technology platform for modern businesses growing beyond borders. With one of the world's most powerful payments and banking infrastructure, our technology empowers businesses of all sizes to accept payments, move money globally, and simplify their financial operations, all in one single platform.
Established in 2015 in Melbourne, our purpose is to connect entrepreneurs, business builders, makers and creators with opportunities in every corner of the world. Today, Airwallex has a global footprint across Asia-Pacific, Europe, and North America.
Responsibilities:
Manage and upgrade the ANZ merchant acquiring risk operations. Oversee all aspects of merchant risk operations, including fraud prevention, detection, and mitigation strategies. Develop and implement risk management policies, procedures, and controls to ensure compliance with internal standards and regulatory requirements. Continuously monitor and assess risk exposure, identify emerging trends, and take proactive measures to mitigate risks effectively.
Be the thought leader for ANZ acquiring risk management. Develop and maintain comprehensive risk management reports, dashboards, and metrics to provide insights into risk exposure, trends, and performance. Ensure compliance with applicable regulatory requirements, industry standards, and internal policies related to merchant and risk operations.
Monitor transactions and lead case investigations. Working closely with our global teams, implement monitoring systems and tools to detect and investigate suspicious activities related to merchant transactions, chargebacks, and fraud. Conduct in-depth investigations into high-risk transactions, identify root causes, and recommend appropriate remedial actions. Case creation and management of transaction disputes and escalation to external dispute parties.
Reporting and Analytics: Generating and presenting regular reports and metrics to ANZ senior management to communicate the status of fraud risk management activities. Utilising data analytics and visualization tools to identify patterns, trends, and anomalies that may indicate fraudulent activities.
Team leadership and collaboration. Lead, build and train a high-performing risk operations team, providing mentorship, guidance, and performance management. Collaborate with teammates within operations while working closely with teammates from commercial, legal, compliance, and technology, to drive cohesive risk management strategies and initiatives. Foster a culture of risk awareness, continuous improvement, and operational excellence within the team and across the organisation.
Stakeholder management: Building and maintaining strong relationships with internal and external stakeholders, such as law enforcement agencies, financial institutions, and industry associations. Collaborating with these stakeholders to exchange information, share best practices, and combat fraud effectively.
We are looking for someone who:
wants to make a meaningful impact through their work
never settles with status quo and always looking for better solutions
has incredibly strong problem solving skills
is a genuine truth-seeker, able to speak up while maintaining humility
What you will bring:
Bachelor's or Master's degree in a relevant field (e.g., Business, Finance, Risk Management, or related disciplines)
At least 6 years of experience in fraud / compliance risk functions
Strong analytical skills and attention to detail - experienced with SQL
Exceptional data gathering skills and resourcefulness
Deep understanding of fraud risk evaluation
Experience in problem-solving, including the ability to recognise non-obvious patterns and out-of-the-box thinking
Has strong project management skills for improving processes, policies and products
Ability to work independently in a fast-paced and rapidly changing environment
Excellent team player capable of learning and sharing knowledge in a team environment and able to build collaborative working relationships with risk products, compliance team and sales team
Excellent communication skills are essential with direct communication with merchants and the ability to discuss key risk indicators on accounts and financial performance of the business with key stakeholders including owners of a business and accountants
Confident communicator with the ability to interact at all levels, including working closely with cross functional teams
Life at Airwallex:
💸We commit to industry-leading salaries and rewards
💲We share our business success through every employee receiving equity
💻 Two epic working spaces in the heart of Melbourne and Sydney
💳 Your own Airwallex Virtual Card, with $1000 per year to spend on physical, lifestyle, health, or charitable donations
🥗On-site snacks, think fully stocked fridges, beers, ice-creams
🧘Access to our mental wellness platform to provide personalised, private support, including coaching and EAP sessions
🎂 Enjoy a paid day off on your birthday to celebrate YOU
👪Generous parental leave, baby bonding leave, and pregnancy loss leaves
💵Paid community and volunteer leave
💸Generous Employee Referral Program rewards for referring top talent
Airwallex is proud to be an equal opportunity employer. We value diversity and anyone seeking employment at Airwallex is considered based on merit, qualifications, competence and talent. We don't regard colour, religion, race, national origin, sexual orientation, ancestry, citizenship, sex, marital or family status, disability, gender, or any other legally protected status. If you have a disability or special need that requires accommodation, please let us know.