VP, Business Development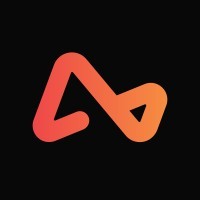 Airwallex
Sales & Business Development
San Francisco, CA, USA
Posted on Wednesday, September 20, 2023
Airwallex is a global payments fintech company transforming the way businesses move and manage money globally. We have built a global financial infrastructure platform to help businesses transact, collect and pay across 130+ countries and 50+ currencies, without the constraints of the traditional global financial system. We've grown to 13 global locations and have raised over $900 million in funding. To support our ambitious growth plans, we're looking for smart, collaborative and passionate people who are looking to make a genuine impact.
Reporting to the Executive General Manager Americas, the VP of Business Development (BD) at Airwallex will proactively identify and establish new revenue opportunities, aligning them strategically within the fintech landscape. Key responsibilities include sourcing, strategic deal-making, and cultivating executive relationships. This role centers on pursuing impactful commercial agreements with prominent US enterprises boasting global reach. These alliances may span extensive timeframes, involving multi-year sales cycles, or may evolve into multifaceted partnerships. Collaboration across internal teams will be paramount, ensuring the alignment of these ventures with Airwallex's strategic vision and the needs of our clients. Success will be gauged by your ability to drive net new revenue, forge pivotal relationships, and contribute to shaping our long-term partnership strategy. Collaborating closely with the CEO, Product leaders, Sales leaders and the General Managers worldwide, you will pinpoint transformative growth opportunities.
You Are:
* A Strategic Leader: Your approach to developing BD strategies is underpinned by analytical acumen. There is potential for you to lead and expand a team in the future.
* Results-Driven and Hands-On: While you initially contribute individually, your ambition and accountability drive successful outcomes.
* A Curious Problem-Solver: You possess a driven and inquisitive mindset, adept at identifying and prioritizing opportunities.
* You focus on impactful outcomes, substantiating success with quantifiable examples from this and prior roles.
* Collaborative: Skilled at managing internal stakeholders and external partners alike, you excel in cross-functional teamwork across levels and cultures.
* Industry-Engaged: As a thought leader, you remain updated on industry trends, sharing insights and expertise.
* Relationship-Driven: Your robust executive connections are complemented by your ability to foster enduring relationships across various levels.
You Will Bring:
* Over 10 years of experience in business development, partnerships, or enterprise sales, ideally within the fintech/SaaS sphere.
*
A robust network and strong executive connections within the fintech industry.
*
Readiness to function independently with minimal guidance.
* Proficiency in steering strategic discussions with prospects while crafting detailed RFPs and pricing proposals.
*
A track record of orchestrating impactful and intricate partnerships or go-to-market strategies.
* Innate executive communication skills for both internal and external influence.
*
Proficiency in cross-functional leadership, adeptly collaborating across Sales, Partnerships, Product, Marketing, and Revenue Operations.
*
A profound grasp of Airwallex's products and services, leveraging your skills to drive revenue.
*
Strong analytical and problem-solving skills, complemented by knowledge of technology, payments, and financial services.
*
Succinct and articulate written and verbal communication, distilling complexity into clarity.
At Airwallex you'll have the ability to make an impact in a rapidly growing, global fintech. We organize regular team building events, encourage hybrid/flexible working, and we give our people the freedom to be creative.
Airwallex is proud to be an equal opportunity employer. We value diversity and anyone seeking employment at Airwallex is considered based on merit, qualifications, competence and talent. We don't regard color, religion, race, national origin, sexual orientation, ancestry, citizenship, sex, marital or family status, disability, gender, or any other legally protected status. If you have a disability or special need that requires accommodation, please let us know.
Airwallex does not accept unsolicited resumes from search firms/recruiters.
Airwallex will not pay any fees to search firms/recruiters if a candidate is submitted by a search firm/recruiter unless an agreement has been entered into with respect to specific open position(s). Search firms/recruiters submitting resumes to Airwallex on an unsolicited basis shall be deemed to accept this condition, regardless of any other provision to the contrary.