Customer Relations Agent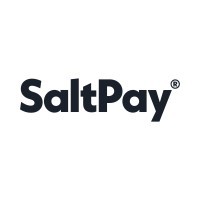 SaltPay
Customer Service
Reykjavík, Iceland
Posted on Friday, April 21, 2023
About Teya
Teya exists to make sure that every small and growing business in Europe has the opportunity to thrive. We want to become Europe's go-to software solution for these businesses, simplifying their every day and helping them reconnect with the joy of running their business. Teya was born in 2019 and is home to over 2,000 employees in 15+ countries. We've built a fast-paced, energetic, and innovative environment that is dedicated to bringing the best solutions to customers.
Your team
You will be part of the Customer Operations family at Teya. A strong and talented team that is passionate, energetic, and always curious! Our merchants rely on our expertise and readiness to get the most out of the financial services we offer. You will help the Iceland Customer Operations Team to grow and at the same time help build the future of the company!
Your mission
The mission of our Customer Operations Agent is to provide the highest quality service possible for our merchants. We want to offer a personalised experience to our merchants, delivering excellence with each interaction. Being a data-driven company, we are working towards having the ability to predict the probability of occurrence of certain problems and solve them before they impact the merchant's activities. You will receive general training that will allow you to successfully carry out the tasks of each avenue. However, two factors influencing the path taken include: (1) your personal preference; (2) where the business sees your strengths can be better leveraged. We also want you to consistently exceed their expectations and make them feel cared for as they never have before. You will be assisting our merchants using our acquiring product by using various communication channels (such as phone, email, online chat). You will become the voice of our customers, and your feedback and suggestions will be key in driving developments in other teams!
Your role rests on two main pillars:
Providing Excellent Service
When merchants are faced with problems, the customer operations agent needs to provide the solutions. This means that they must be equipped with an in-depth understanding of our offering and product range, alongside possessing the technological aptitude to handle incoming support requests through our systems.
Managing Merchant Relationships
Everything we do at Teya is done with one shared goal - providing the greatest value to our merchants. With that in mind, the role played is central, as they are going to be the spokesperson of our merchants. It is of great importance to us to feel their struggles first-hand, so that we can come up with a solution as fast as possible.
Your story
We are looking for someone who is diligent and thorough in their work, has exceptional social skills, strives to improve our processes continuously, and is always eager to listen to and understand the challenges faced by our merchants;
We are looking for someone who aims for the impossible, delivers outstanding results, and has a strong teamwork-oriented mindset. You will need to be flexible, a quick learner, someone who is not afraid to take complete ownership of their role;
Tech-savviness will be a great advantage in this role;
Experience in the payment industry is preferable;
You are eager to learn and grow with us, as well as contribute with your own expertise to meet our customers' needs;
You love helping others and are willing to go the extra mile for our customers;
You have strong communication skills and are fluent in Icelandic and English
Teya is for forward-thinkers and change-makers. We give greater priority to a growth mindset and the desire to learn over experience. We put our people first and focus on giving them the opportunities and challenges that foster personal growth. To build high-performing teams, we're always looking for people with diverse backgrounds and experiences to join us.
All CVs and supporting documents must be submitted in English.