Data Analyst - Financial Domain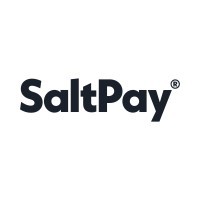 SaltPay
IT, Accounting & Finance, Data Science
London, UK
Posted on Friday, April 21, 2023
About Teya
Teya exists to make sure that every small and growing business in Europe has the opportunity to thrive. We want to become Europe's go-to software solution for these businesses, simplifying their every day and helping them reconnect with the joy of running their business. Teya was born in 2019 and is home to over 2,000 employees in 15+ countries. We've built a fast-paced, energetic, and innovative environment that is dedicated to bringing the best solutions to customers.
Your Team
Your team is part of the Product Analytics Vertical aiming to provide data insights related to the Financial Services products within the company. The Data Domain facilitates everything from Data Engineering to Data Science and Data Analytics.
Your Mission
Your goal is simple: help us lead the rest of the business with data. Based on the data that we gather, we want you to apply your knowledge, alongside your critical judgement to build a stronger, more effective customer-centric product, capable of pushing our customers (as well as Teya) to the next level, because we can only grow as much as our customers do.
Based on innovative technology, you'll work closely with different teams, contributing to excellent insights and predictive models that will lead us to an improved customer experience. Your mission is to onboard on our growth journey, becoming one of the faces responsible for the revolution in the payments sector!
Your responsibilities will include:
Leading the company with data to drive business solutions.
Working on projects including but not limited to Product Analysis, Customer Activity and Churn, Customer Operations and more.
Analysing external customer and internal business data and working with teams across different countries to drive optimisation and improvement of our products.
Enable data-science products through powerful visualisations and communication of insights.
Building and promoting a data-driven culture across the business.
Effectively managing business stakeholders and driving initiatives to promote actionable insights.
Your Story
Must have:
Background in a Business or Quantitative field (Economics, Accounting, Business Management, Computer Science, Mathematics etc.).
3+ years of relevant working experience.
Someone who thrives in developing innovative, state-of-the-art products that can meet and surpass the latest advances in the field.
Proficiency in SQL, Tableau (or equivalent) and DBT.
Experience with Machine Learning and Python is beneficial.
Understanding of ETL processes and data pipelines and the ability to work closely with Data Engineers for product implementation.
Ability to communicate outcomes of Analysis to business stakeholders.
Strong analytical and problem-solving skills.
Ability to think creatively and insightfully about business problems.
The Perks
We trust you, so we offer flexible working hours, as long it suits both you and your team;
Competitive salary and enrollment in the Universal Stock Option Plan (USOP) from your first day. The USOP gives all employees the chance to be fellow company owners;
Physical and mental health support through our partnership with GymPass giving free access to over 1,500 gyms in the UK, 1-1 therapy, meditation sessions, digital fitness and nutrition apps;
Cycle-to-Work Scheme;
Health and Life Insurance;
Pension Scheme;
25 days of Annual Leave (+ Bank Holidays);
Possibility to travel to different offices around Europe;
Office snacks every day;
Friendly, comfortable and informal office environment in Central London.
Teya is for forward-thinkers and change-makers. We give greater priority to a growth mindset and the desire to learn over experience. We put our people first and focus on giving them the opportunities and challenges that foster personal growth. To build high-performing teams, we're always looking for people with diverse backgrounds and experiences to join us.
All CVs and supporting documents must be submitted in English.