Engineering Manager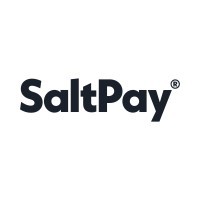 SaltPay
Software Engineering, Other Engineering
Riga, Latvia
Posted on Friday, April 21, 2023
About Teya
Teya exists to make sure that every small and growing business in Europe has the opportunity to thrive. We want to become Europe's go-to software solution for these businesses, simplifying their every day and helping them reconnect with the joy of running their business. Teya was born in 2019 and is home to over 2,000 employees in 15+ countries. We've built a fast-paced, energetic, and innovative environment that is dedicated to bringing the best solutions to customers.
Your Team
You will work with a diverse team to help shape the future of our engineering department. You will be part of the whole feature development lifecycle, with direct access to a wealth of customer feedback.
Your team will use technologies such as Go, Elixir, Java, TypeScript, React, Docker and AWS to write maintainable, performant and quality code. We focus on continuous deployment and iterative delivery, to ensure that our code runs reliably on the Teya infrastructure, allowing you to focus on delivering value to merchants in a fluid manner.
Your Mission
We are looking for someone who is eager to learn and improve every day by taking ownership of their role and responsibilities. We are looking for individuals with a strategic and analytical mindset and a vision for the future. You will have an understanding of acquiring processes such as clearing/settling and how payments work in general.
Above all, we require someone who harbours the ambition to grow with the company. You will be exposed to the entirety of our business, and it is up to you to carve your path. The entrepreneurial spirit lies in the heart of our culture – we are seeking self-starters to take ownership of problems they observe and tackle them creatively.
On a regular day as a Engineering Manager at Teya, you will:
Continuously improve, refine and guarantee the execution of the roadmap, the development processes and the quality of the tasks;
Leading and mentoring the team, coaching engineers on architectural thinking and advanced engineering practices empowering them in aiming the higher work standards;
Set goals and development tasks supporting the team with feedback and development plans as they progress. You are the one responsible for your team's career, you will need to plan and conduct the team's performance review;
Being aware of the overall project plan in order to allocate and prioritize work to ensure timelines are met;
Participate and contribute in the recruitment processes in planning the upcoming team needs, conducting interviews and designing the onboarding processes;
Work closely with key stakeholders within the engineering, product, project, and sales teams.
Your Story
You are people-driven and have a team player profile that engaged and empathises with others;
You are able to communicate effectively at all levels with internal and external stakeholders;
You are passionate about solving highly complex challenges in a detail-oriented way;
You value the use of automation to reduce repetition/waste and the chance of human error;
You have experience in leading or mentoring a team;
Significant experience in delivering complex projects in software companies;
Experience in project/product management, onboarding, training or mentoring processes;
Solution-oriented with a "get it done" attitude that finds motivation in fast-paced environments;
Fluent in English.
The Perks
We trust you, so we offer flexible working hours, as long it suits both you and your team;
Private Health Insurance;
25 days of Annual leave (+ Public Holidays);
Frequent team events & activities in the office and outside;
Possibility to travel to different offices around Europe;
You'll get a competitive salary and you will join the Universal Stock Option Plan (USOP) from your first day. The USOP gives all employees the chance to be actual company owners.;
Office snacks on Fridays;
Friendly, comfortable and informal office environment.
Teya is for forward-thinkers and change-makers. We give greater priority to a growth mindset and the desire to learn over experience. We put our people first and focus on giving them the opportunities and challenges that foster personal growth. To build high-performing teams, we're always looking for people with diverse backgrounds and experiences to join us.
All CVs and supporting documents must be submitted in English.