Principal Software Engineer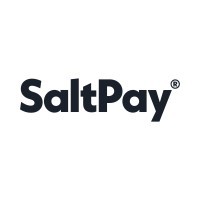 SaltPay
Software Engineering
Cape Town, South Africa
Posted on Friday, April 21, 2023
About Teya
Teya exists to make sure that every small and growing business in Europe has the opportunity to thrive. We want to become Europe's go-to software solution for these businesses, simplifying their every day and helping them reconnect with the joy of running their business. Teya was born in 2019 and is home to over 2,000 employees in 15+ countries. We've built a fast-paced, energetic, and innovative environment that is dedicated to bringing the best solutions to customers.
Your Team
You will work with a diverse team to help shape the future of our Engineering Department. You will shape the technology of the company while solving business problems and incorporating customer feedback.
You may use technologies such as Go, Java, Python, Kotlin, C#, to write maintainable, performant and high-quality code. We focus on continuous deployment and iterative delivery, to ensure that our code runs reliably on our infrastructure, allowing you to focus on delivering value to merchants in a fluid manner.
Your Mission
On a regular day as a Principal Software Engineer with us:
You are a key influencer for strategic decisions in the company. You bring technology and industry context to business decisions;
You are adept at building consensus and driving closure on contentious topics;
You guide the career growth of the most senior technical talent in the company. You participate in performance evaluations and advocate for the careers of others;
You write clean, secure, and well-tested code to solve business problems;
You build tools and integrate systems to scale the effectiveness of products across the business;
You collaborate and communicate effectively within the team and across the organisation to achieve the team's goals;
You identify intrinsically hard problems (e.g., major bottleneck or existing architectural complexity that slow down or prevent innovation, pose a critical business or security risk, undefined opportunity with potentially high impact.)
You lead by example; you recognize that every solution you produce will be used as a role model for others;
You create positive and lasting change on the architecture and technical abstractions of the company. You guide decisions to be intentional, incremental, and aligned toward long-term goals for the company.
Your Story
You have 8+ years of experience as a software engineer leader;
You have experience motivating colleagues at all levels;
You have experience growing and scaling teams;
You enjoy serving as a mentor and supporter for fellow developers and team-mates;
You have experience with relational and non-relational databases;
You are well-versed in using Containers for packaging your application;
You can set up effective CI/CD pipelines;
You can effectively use Git or other distributed SCM;
You have previous experience in the Payments Industry would be a plus;
You can operate services that the team builds while identifying opportunities for improvements and keeping to the agreed levels of service.
The Perks
Flexible working hours
25 days of Annual leave (+ national public holidays);
Frequent team events & activities in the office and outside;
Possibility to visit other company offices to meet colleagues in instances when travel is safe and appropriate;
Competitive salary and enrollment in the Universal Stock Option Plan from your first day. This gives all employees the chance to be fellow company owners;
Friendly, comfortable and informal office environment;
Work Visa
Teya is for forward-thinkers and change-makers. We give greater priority to a growth mindset and the desire to learn over experience. We put our people first and focus on giving them the opportunities and challenges that foster personal growth. To build high-performing teams, we're always looking for people with diverse backgrounds and experiences to join us.
All CVs and supporting documents must be submitted in English.