Product Owner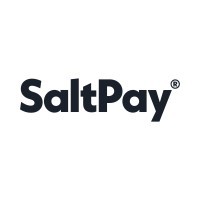 SaltPay
Product
Cape Town, South Africa
Posted on Friday, April 21, 2023
About Teya
Teya exists to make sure that every small and growing business in Europe has the opportunity to thrive. We want to become Europe's go-to software solution for these businesses, simplifying their every day and helping them reconnect with the joy of running their business. Teya was born in 2019 and is home to over 2,000 employees in 15+ countries. We've built a fast-paced, energetic, and innovative environment that is dedicated to bringing the best solutions to customers.
Your Team

As a Product Owner, you'll be part of the SA Product team on secondment to a leading financial services company that specializes in instore retail credit. We understand that the best products are about bringing teams together for great customer outcomes. For this reason, a Product Team is integral to the delivery of outstanding solutions, and its activity can make or break the success of a product.

Your Role
We are looking for someone who is eager to learn and improve every day by taking ownership of their role and responsibilities. We are looking for individuals with a strategic and analytical mindset and a vision for the future. You will have an understanding of payment processes such as clearing/settling and how payments work in general.
Above all, we require someone who harbours the ambition to grow with the product. You will be exposed to the entirety of the business, and it is up to you to carve your path. The entrepreneurial spirit lies in the heart of our culture – we are seeking self-starters to take ownership of problems they observe and tackle them creatively.
Your Story:
You take the lead of Product development team as the Product Owner;
You review requirements, specifications and technical design documents to analyze the needs and define product vision, roadmap and growth opportunities;
You develop appropriately detailed specifications for the product features so they are clearly understood by the development teams;
You plan and prioritize product feature backlog and development for the product;
You provide backlog management, iteration planning, and elaboration of the user stories;
You work closely with Product Management to create and maintain a product backlog according to business value or ROI;
You lead the planning product release plans and set the expectation for delivery of new functionalities;
You provide an active role in mitigating impediments impacting successful team completion of Release/Sprint Goals;
You draft key objectives and results, strategies and apply the data for the product to make business decisions;
You act as an ambassador for the product internally and externally and as the primary contact for queries related to the product;
You work closely with senior management in order to create a product that fits the company portfolio;
You research and analyze market, the users, and the roadmap for the product.
Increase an understanding of Agile/Scrum best practices, Lean Startup, new technologies opportunities and other new trends
The Perks
We trust you, so we offer flexible working hours, as long it suits both you and your team;
25 days of Annual leave (+ national public holidays);
Frequent team events & activities in the office and outside;
Possibility to visit other company offices to meet colleagues in instances when travel is safe and appropriate;
Competitive salary and enrollment in the Universal SaltPay Stock Option Plan (USSOP) from your first day. The USSOP gives all employees the chance to be fellow company owners;
Friendly, comfortable and informal office environment
Teya is for forward-thinkers and change-makers. We give greater priority to a growth mindset and the desire to learn over experience. We put our people first and focus on giving them the opportunities and challenges that foster personal growth. To build high-performing teams, we're always looking for people with diverse backgrounds and experiences to join us.
All CVs and supporting documents must be submitted in English.