Chief Accounting Officer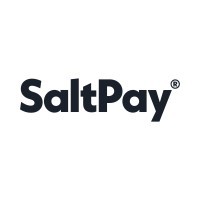 SaltPay
Accounting & Finance
London, UK
Posted on Wednesday, April 26, 2023
About Teya
Teya exists to make sure that every small and growing business in Europe has the opportunity to thrive. We want to become Europe's go-to software solution for these businesses, simplifying their every day and helping them reconnect with the joy of running their business. Teya was born in 2019 and is home to over 2,000 employees in 15+ countries. We've built a fast-paced, energetic, and innovative environment that is dedicated to bringing the best solutions to customers.
We are seeking to be the market leader in driving efficiency and optimisation in SMB businesses across Europe and the UK. We will be the operating system of these companies from a financial and operational perspective. Providing an end-to-end, bespoke solution to the cohort of business that have been left behind by legacy players in the space is the mission of ours in driving equality of opportunity and bringing the focus back to the core contributors to GDP and Employment in Europe and the UK. The accounting team is key pillar within the business and the finance groups. With ambitious growth plans, we are at a critical juncture in its transformational journey. The role of the Chief Accounting Officer is to lead and develop the accounting function, building out key financial process, robust controls, and a high functioning team, ensuring a strong foundation to support the business and its growth objectives. The Chief Accounting Officer (CAO) will be a core member of the senior management team within the Global Finance organisation.
Your Team
As CAO, you will be part of the senior management team and be supported in your mission by your Accounting team and the wider-Finance function. A strong and talented team that's data-driven, inquisitive by heart, and supports every decision based on carefully collected and organised information! Our team is highly cross-functional and works across the business' European footprint. Here you are joining a community that will challenge you and invest heavily in delivering the best solution whilst showing great care for its customer base. Development and maintenance of robust regulatory reporting quality assurance prudential risk framework in accordance with domestic (Irish and Icelandic) and EU regulations. Development and maintenance of regulatory reporting quality assurance procedures. Management and execution of regulatory quality assurance prudential risk engagements. Conduct impact assessments of changes to regulatory reporting requirements and oversee the implementation of the changes. Liaise with the Business lines and senior management on regulatory matters. Interfacing with Regulators and Internal Audit, and facilitating queries and data requests as relevant. Involvement in external regulatory examinations and reviews. Assistance in ad-hoc projects and queries which have a regulatory reporting element.
Your Mission
Build a strong global accounting group, leading, mentoring and developing the team to ensure success in achieving the organisation's finance transformation agenda;
Build strong working relationships with the business, the wider Global finance team and business functions;
Critically review all finance processes and procedures, optimising processes in line with industry best practices and harnessing technology where appropriate to create efficiencies and capacity for value-add activities;
Maintain and iterate upon the accounting policies to ensure the delivery of industry best practices;
Ensure appropriate accounting policies and procedures are in place for the division, ensuring their effective operation and compliance with accounting policies;
Provide leadership to the business on technical accounting matters;
Ultimate responsibility for the timely closing of the Global financials on a monthly, quarterly and annual basis, ensuring the overall integrity of the financial statements, to include insightful commentary on major movements and the full reconciliation and aging of balance sheet positions;
Lead the accounting team on all group reporting obligations, including the monthly, quarterly, and annual consolidation and accounting pack submissions for the division;
Oversee the annual audit engagement with the external auditors to ensure audit requirements are met in a timely and efficient manner, together with the management of all local audits and statutory financial statement filings;
Monitor compliance and liaise directly with the Group Internal Audit function on all reviews, ensuring timely resolution of any audit findings;
Work closely with the wider business and finance teams, leveraging business intelligence to produce process improvements and enhanced regional reporting within the organisation;
Manage the accounting due diligence on prospective acquisitions as appropriate;
Ownership for the accounting integration of new acquisitions into the division, including integrating the new acquiree onto our financial systems, processes, and control framework.
Qualifications
ACA/ACCA/CIMA Qualified with minimum 10 years post qualification experience;
Prior working knowledge of delivering IFRS financials is essential;
Understanding & working knowledge of SOX or other internal control framework;
Excellent communication skills, oral and written;
First rate analytical capabilities.
Your Story
Detail-oriented individual who is hard-working, data-driven, self-motivated, and takes ownership;
Experienced Executive in Financial Services, Technology or FinTech;
Pre-IPO/IPO readiness experience;
Experience of working within a fast-paced multi-national environment;
Ability to work effectively in a team environment and partner well with people at all levels within an organisation;
Effectively challenge, ask why and be open to facing challenge from colleagues, with the adaptability to remain agile in light of an alternative data-led view
Ability to prioritise work and manage shifting priorities;
Ability to anticipate financial information needs and fulfil requirements;
Passionate about driving and delivering change to a disruptable industry;
Fluency in English
The Perks
Competitive salary and stock options;
Physical and mental health support through our partnership with Gympass giving free access to over 1,500 gyms in the UK, 1-1 therapy, meditation sessions, digital fitness and nutrition apps;
Health and Life Insurance;
Pension Scheme;
25 days of Annual leave (+ Bank holidays);
Possibility to travel to different offices around Europe;
Professional development support through an L&D allowance to select courses that align with your career goals;
Office snacks every day;
Friendly, comfortable and informal office environment in Central London;
Flexible working hours, as long it suits both you and your team.
Teya is for forward-thinkers and change-makers. We give greater priority to a growth mindset and the desire to learn over experience. We put our people first and focus on giving them the opportunities and challenges that foster personal growth. To build high-performing teams, we're always looking for people with diverse backgrounds and experiences to join us.
All CVs and supporting documents must be submitted in English.