Inside Sales Representative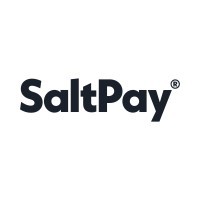 SaltPay
Sales & Business Development
Budapest, Hungary
Posted on Wednesday, April 26, 2023
About Teya
Teya exists to make sure that every small and growing business in Europe has the opportunity to thrive. We want to become Europe's go-to software solution for these businesses, simplifying their every day and helping them reconnect with the joy of running their business. Teya was born in 2019 and is home to over 2,000 employees in 15+ countries. We've built a fast-paced, energetic, and innovative environment that is dedicated to bringing the best solutions to customers.
Your Team

A strong, close-knit and talented team that's passionate, energetic and supports every decision based on carefully collected and organised information from our CEO, the merchants! They are at the core of our business and our products, creating growth and improvement opportunities for the entire company!Your Mission
On a regular day as an Inside Sales Trainee at Teya, you will:
reach out to existing and potential customers to present our product and service offering
empower merchants with knowledge about our product and service offerings
address any questions or issues customers may have and connect them with CR if needed
offer solutions based on clients needs and capabilities
keep an updated customer database
provide insights that will lead us to an improved merchant experience
build amazing processes and keep our workflow organized
Your Story
You're fixated on the customer and everything we can do to serve them
Multitasking is your superpower and you manage repeated tasks efficiently
Confident in communication and passionate about finding the right fit for our merchants
Fiercely competitive and relentless when it comes to goals and targets
Thinking on your feet when facing challenges, but knowing when to ask for help
Eager to learn and improve every day: you have great energy and passion for what you do
You speak English and Hungarian fluently
Above all, you should have a strong teamwork mindset, eagerness to learn and genuine care for the merchant.
The Perks
Friendly, comfortable and informal office environment
Team events & activities in and outside the office
Opportunity to learn and grow within the company
Free monthly public transport passes
Possibility to travel to different offices around Europe
Competitive salary and enrollment in the Universal SaltPay Stock Option Plan (USSOP) from your first day. The USSOP gives all employees the chance to be fellow company owners
Office snacks every day
Teya is for forward-thinkers and change-makers. We give greater priority to a growth mindset and the desire to learn over experience. We put our people first and focus on giving them the opportunities and challenges that foster personal growth. To build high-performing teams, we're always looking for people with diverse backgrounds and experiences to join us.
All CVs and supporting documents must be submitted in English.