Customer Monitoring Leader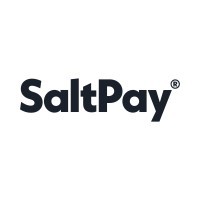 SaltPay
Customer Service
Cape Town, South Africa
Posted on Saturday, May 13, 2023
About Teya
Teya exists to make sure that every small and growing business in Europe has the opportunity to thrive. We want to become Europe's go-to software solution for these businesses, simplifying their every day and helping them reconnect with the joy of running their business. Teya was born in 2019 and is home to over 2,000 employees in 15+ countries. We've built a fast-paced, energetic, and innovative environment that is dedicated to bringing the best solutions to customers.
Your Team
You will be part of our all-star Customer Monitoring Team. Our Customer Monitoring Team is an enabler of growth. It is a commercially minded, proactive team, with the confidence to challenge the status quo. It is on the journey with the group every step of the way, as it grows, advising on product development, licensing strategy, acquisitions and it supports all business areas to be compliant with relevant laws, regulations and internal procedures.
Your Mission

Work with the AML/KYC Onboarding and Ongoing monitoring team and take ownership of the Ongoing Monitoring elements of the department;
Work with a dedicated Tech team to build an automated and scalable AML/KYC onboarding solution which provides a fast and efficient onboarding KYC experience for our merchants;
Advance our AML ongoing monitoring processes, including transaction monitoring;
Ensure that the business' onboarding regulatory requirements are satisfied in a commercially pragmatic way;
Have regular engagement with all stakeholders across the business, helping them to understand what AML/CTF is, why it is important and align with them on process;
Enhance and lead Enhanced Due Diligence processes;
Work with the Tech team to develop metrics-based AML/KYC dashboard reporting;
Prepare reports for the Customer Due Diligence Lead, board of directors, senior management and external regulatory bodies;
Work closely with Compliance and the MLRO;
Assist with preparing Suspicious Activity Reports;
Support communications with European Financial regulators and payment schemes;
Consider new product offerings at inception from an AML regulatory perspective, supporting teams to develop and launch products in accordance with legal and regulatory requirement;
Translate AML regulations into user-friendly policies and internal guidelines;
Implement training programmes to help employees understand the purpose of AML controls and their role in protecting the merchant and the company; and
Horizon scan for changes in law and regulation relating to AML and issue recommendations to ensure compliance.
Have a good understanding of Data analytics methods
To be a Key player on the definition of the requirements that potentially may be part of a new product or platform
Improve operational management systems, processes and best practices
Your Story
An AML subject matter expert, with experience in the payment services industry;
Significant experience of, and proven track record of, delivering pragmatic AML risk management and control frameworks;
A genuine love and passion for technology and its role in transforming our world;
A detailed knowledge of the AML laws, regulations and guidance across the UK and European financial services;
The ability to deliver commercial and pragmatic solutions;
Experience in regulatory reporting requirements and dashboard reporting;
Capability to manage multiple projects and deadlines simultaneously in a fast-paced, high production, professional environment;
Excellent communication and teamwork skills;
University degree, preferably in law, finance, risk or business administration;
AML qualification preferred;
SQL is plus.
The Perks
Private Health Insurance;
Meal Allowance;
Public Transportation Card;
25 days of annual leave (+ national holidays);
Frequent team events & activities in the office and outside;
Possibility to visit other company offices to meet colleagues in instances when travel is safe and appropriate;
Competitive salary and enrolment in the Universal Stock Option Plan (USOP) from your first day. The USOP gives all employees the chance to be fellow company owners;
Office snacks every day;
Friendly, comfortable and informal office environment;
Teya is for forward-thinkers and change-makers. We give greater priority to a growth mindset and the desire to learn over experience. We put our people first and focus on giving them the opportunities and challenges that foster personal growth. To build high-performing teams, we're always looking for people with diverse backgrounds and experiences to join us.
All CVs and supporting documents must be submitted in English.