SEO Specialist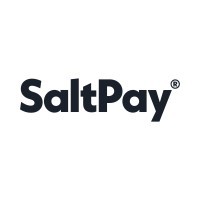 SaltPay
Marketing & Communications
London, UK
Posted on Thursday, May 18, 2023
About Teya
Teya exists to make sure that every small and growing business in Europe has the opportunity to thrive. We want to become Europe's go-to software solution for these businesses, simplifying their every day and helping them reconnect with the joy of running their business. Teya was born in 2019 and is home to over 2,000 employees in 15+ countries. We've built a fast-paced, energetic, and innovative environment that is dedicated to bringing the best solutions to customers.
Your Team
We are looking for an SEO Specialist to join Teya's Global Marketing team and coordinate SEO efforts, including onsite and offsite optimisation and keyword expansion research. We are looking for an analytical and perceptive professional who is a skilled communicator and able to collaborate with teams across the company. Current knowledge of SEO practices and techniques is essential to this role. Your goal will be to ensure that content is search-engine friendly and optimised to increase visibility and traffic to Teya's digital assets.
Your Mission
Develop and execute successful SEO strategies;

Build and manage a team of SEO Specialists across languages and geographies;

Conduct ongoing keyword research, including discovery and expansion of keyword opportunities, to guide content teams;

Review technical SEO issues and recommend fixes;

Optimise website content, landing pages and paid search copy;

Direct off-page optimisation projects (e.g. link-building);

Collect data and report on traffic, rankings and other SEO aspects;

Work with content creators, social media and PPC teams to optimise campaigns;

Keep abreast of SEO and integrated marketing trends;

Research and implement content recommendations for organic SEO success;

Identify pain points and blockers, apply solutions through hiring, technology, and priority work streams;

Define team goals, metrics, KPIs and strategies to use data to drive your team decisions;
Improve knowledge-gathering processes to drive your decisions, working closely with the data team;
Your Story
You don't need to have any experience in the Fintech industry – as long as you are eager to learn and improve every day, we welcome your application. Some qualities that you have are:
Proven SEO/SEM experience, managing PPC campaigns and having a solid understanding of performance marketing, conversion, and online customer acquisition;

In-depth experience with website analytics tools (e.g, Google Analytics, Hotjar, SEMRush, etc.);

Experience with bid management tools, A/B and multivariate experiments;

Working knowledge of HTML, CSS, and JavaScript development and constraints;

Knowledge of ranking factors and search engine algorithms;

You lead based on experiments, not on opinion, and you enjoy learning with every experiment result;

You care about the customer, the responsibilities of the system, good practices, and having a clear vision;

Ability to challenge the status quo, question how things are done, and self-criticise;

Tackling daily tasks with a growth mindset and inspiring others to do the same;

Fluency in English;
The Perks
Competitive salary and stock options;
Physical and mental health support through our partnership with GymPass giving free access to over 1,500 gyms in the UK, 1-1 therapy, meditation sessions, digital fitness and nutrition apps;
Cycle to Work Scheme;
Health and Life Insurance;
Pension Scheme;
25 days of Annual leave (+ Bank holidays);
Possibility to travel to different offices around Europe;
Professional development support through an L&D allowance to select courses that align with your career goals;
Office snacks every day;
Friendly, comfortable and informal office environment in Central London;
Flexible working hours, as long it suits both you and your team;
Teya is for forward-thinkers and change-makers. We give greater priority to a growth mindset and the desire to learn over experience. We put our people first and focus on giving them the opportunities and challenges that foster personal growth. To build high-performing teams, we're always looking for people with diverse backgrounds and experiences to join us.
All CVs and supporting documents must be submitted in English.